Light Duty AU type cable ladder tray pre-Galvanized steel/cable ladder tray/perforated cable tray(manufacturers.UL.CE.ISO.SGS)
Product Description
Product Details
| | |
| --- | --- |
| Cable Laying Depth                                                                 | 45mm                                                          |
| Side Wall | 50mm |
| Cable Laying Widths | 150-600mm |
| Standard Length | 3 metres |
BC4 Cable Tray provides ultimate performance for medium to heavy duty electrical installations with greater spans and higher load characteristics when compared to other tray systems.
The BC4 tray offers a 44mm cable laying depth, with widths 172mm,322mm,472mm,622mm and standard lengths of 3m. 
It's the ideal easy to install alternative to a traditional Cable Ladder system. BC4 cable tray is highly regarded for light to medium duty commercial and industrial electrical installations. BC4 is manufactured from pre-galvanised steel for a long lasting, clean finish for interior use, however, if it is exposed to corrosive elements hot dip galvanised BC4 lengths are also available. 
Complemented by a full range of accessories to enable fast on site fabrication of tees, risers, bends and crosses.
Manufactured to the following the standards:
Pre Galvanised to AS1397
Powder Coated - for indoor use to JG/T3045
Ordering Details: 

Pre Galvanised to AS1397



| | | | | |
| --- | --- | --- | --- | --- |
| Code      | Cable Laying         Width(mm) | Cable Length            Depth(mm)   | Overall Width (mm) | Side Rail             Height(mm) |
| BC4-150G | 150 | 44 | 172 | 50 |
| BC4-300G | 300 | 44 | 322 | 50 |
| BC4-450G | 450 | 44 | 472 | 50 |
| BC4-600G | 600 | 44 | 622 | 50 |
Ordering Details: Powder Coated - for indoor use to JG/T3045
| | | | | |
| --- | --- | --- | --- | --- |
| Code      | Cable Laying         Width(mm) | Cable Length            Depth(mm)   | Overall Width (mm) | Side Rail             Height(mm) |
| BC4-150P | 150 | 44 | 172 | 50 |
| BC4-300P | 300 | 44 | 322 | 50 |
| BC4-450P | 450 | 44 | 472 | 50 |
| BC4-600P | 600 | 44 | 622 | 50 |
Load Rating & Deflection
| | | |
| --- | --- | --- |
| Span M |       Load per M (kg) | Deflection (mm) |
| 3 | 29 | 23 |
| 2.5 | 40 | 18 |
| 2 | 62 | 13 |
| 1.5 | 116 | 9 |
BESCA BC4 Au Ladder Type Cable Tray Fittings Showing and Packing: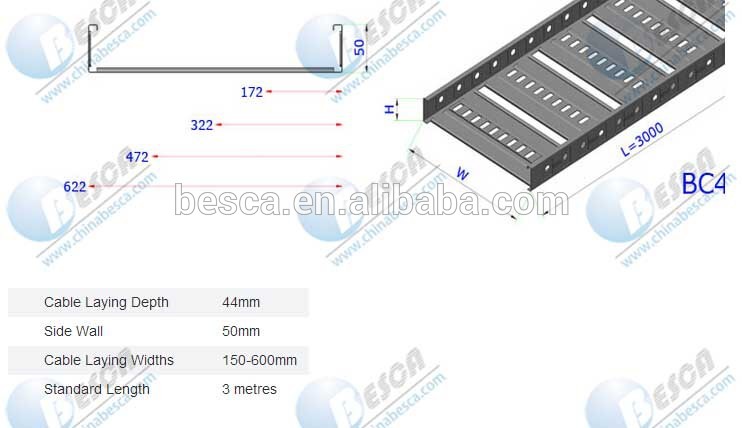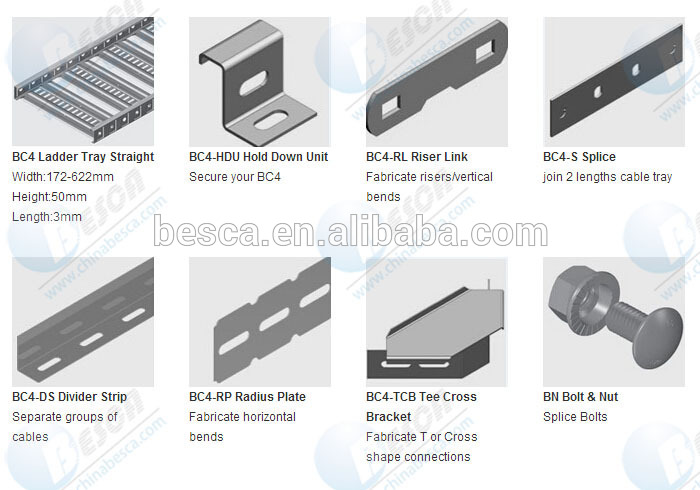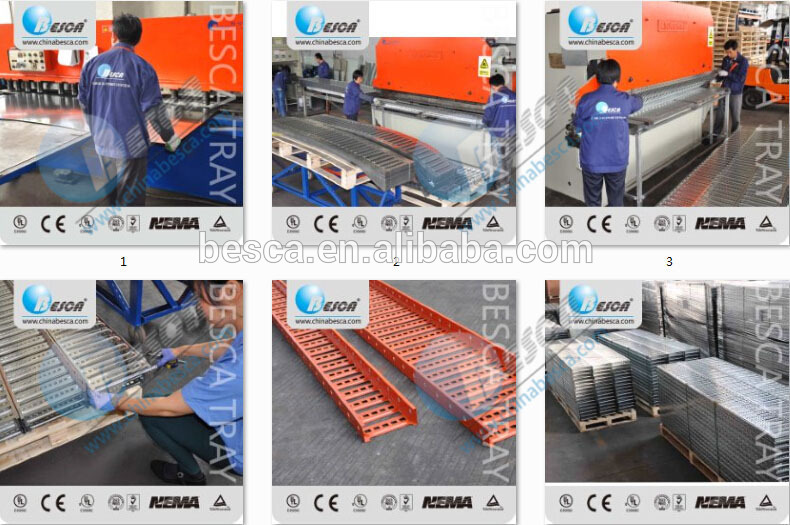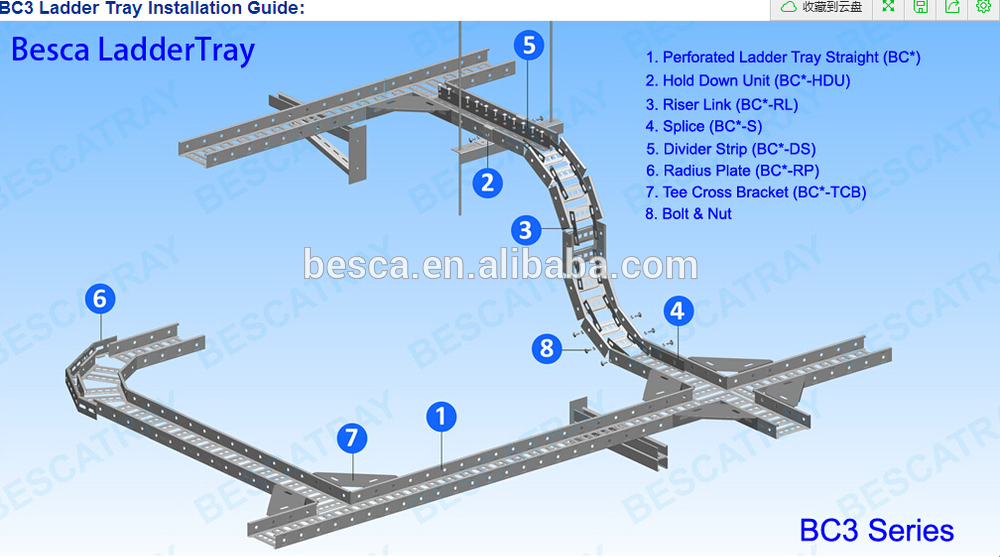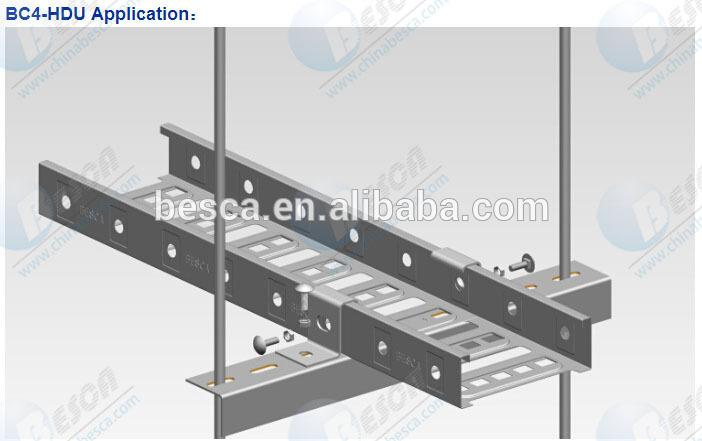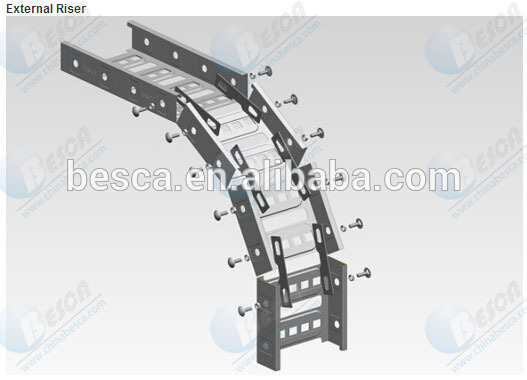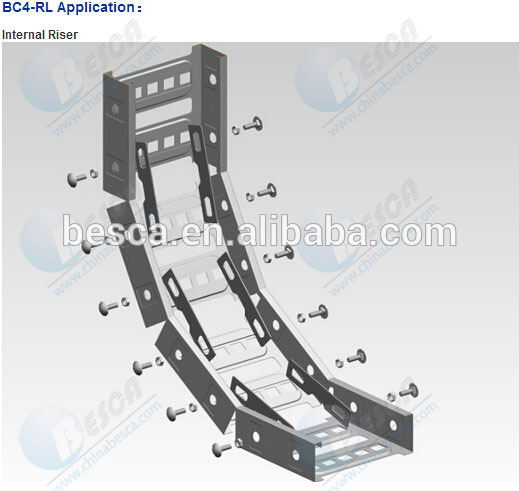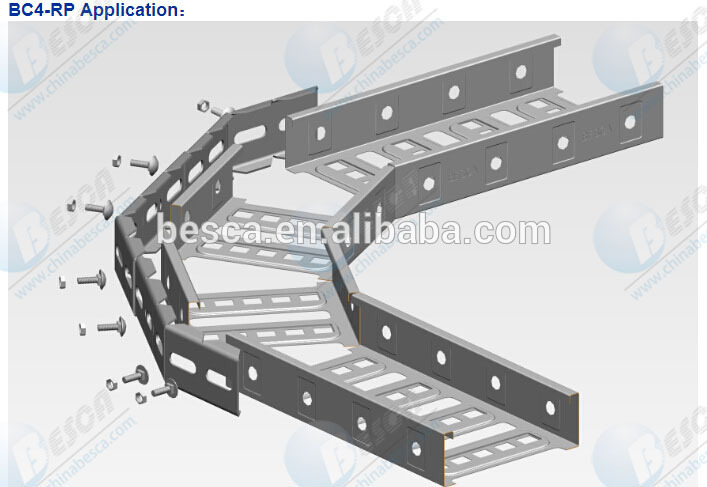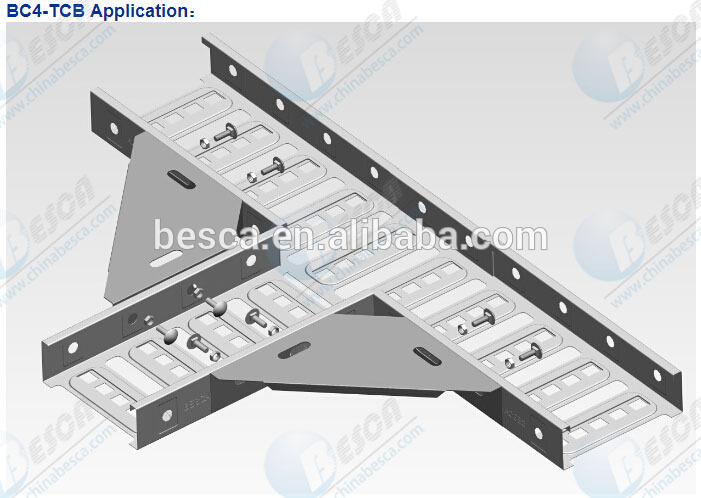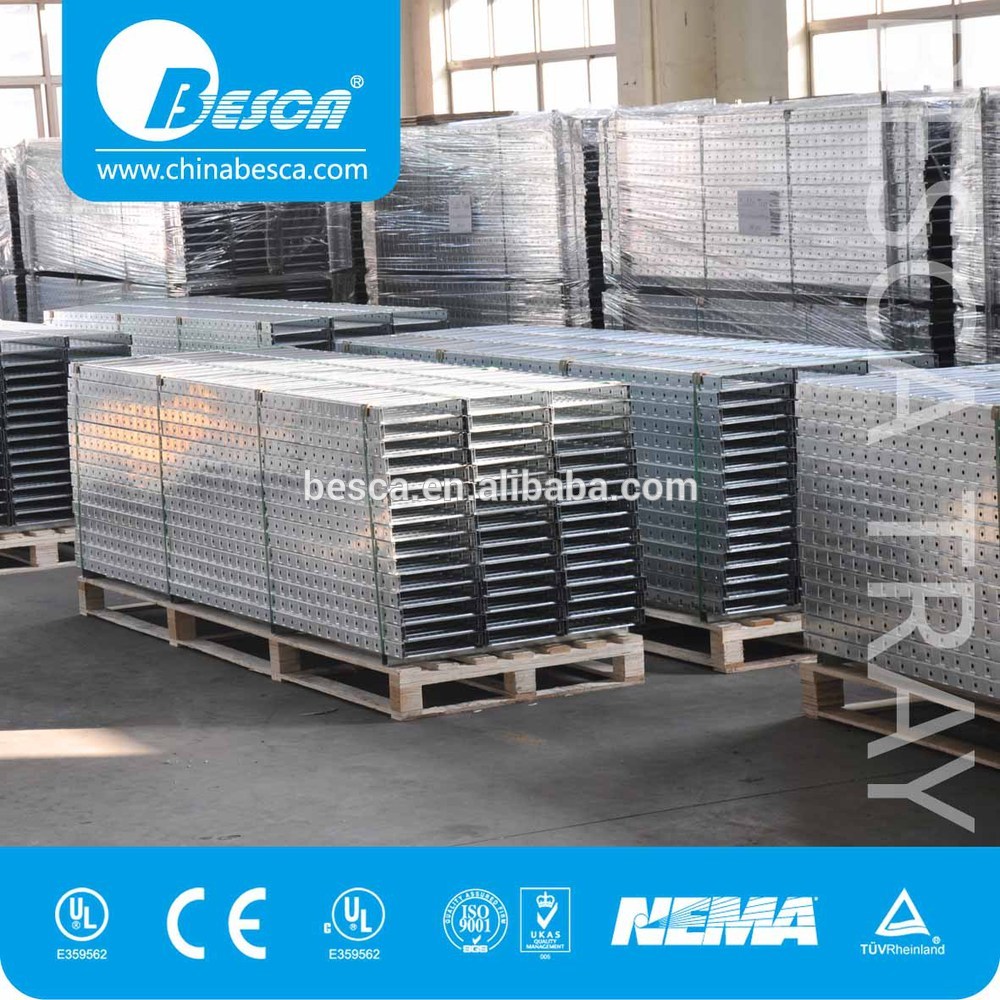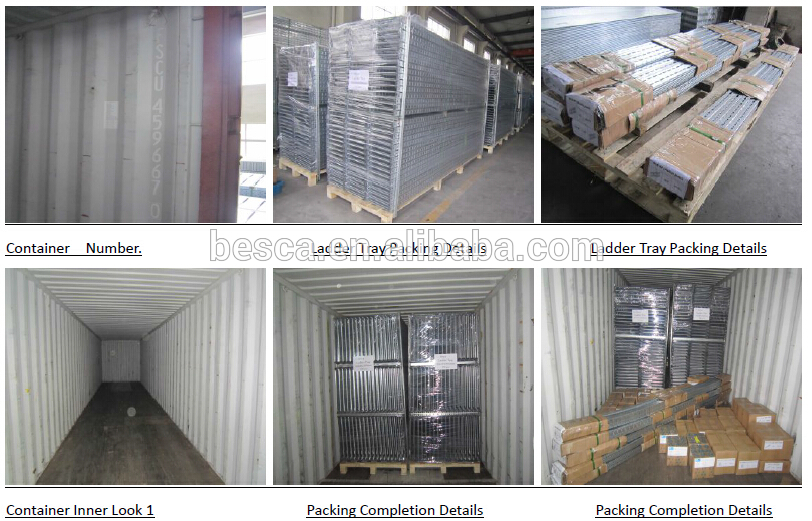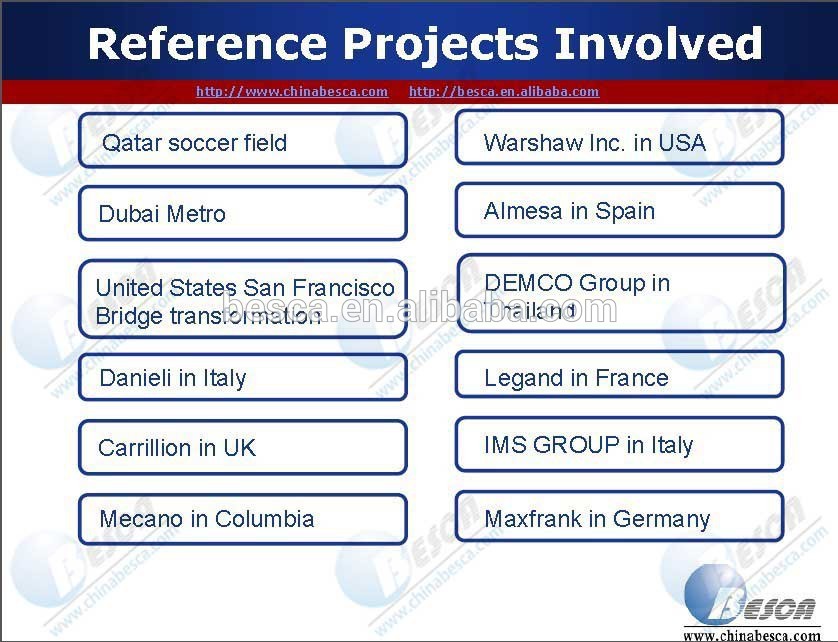 Product Categories : Perforated Cable Tray > BC4 AU Type Cable Tray (H=50)